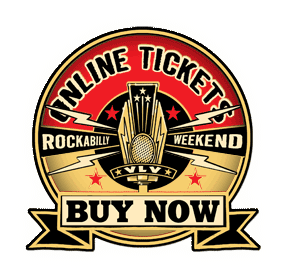 VLV18 – APRIL 2nd – 5th 2015

If you buy the tickets on-line and print at home there will be no service charges.
TO BUY BY PHONE (service charge applies)  USA and International 877-987-6487  Canada only  888-732-1682
TO BUY AT A RETAIL LOCATION CLICK HERE FOR DETAILS.  Tickets will at these locations beginning July 1 2014.
For all other  inquiries, phone the main VLV number: 562-225-5367
If you already have purchased a ticket and need to access your Ticketing Account, please click here.
---
Ticket Types:
HIGH ROLLER PASS $125 if bought before March 12,2015 if not sold out, then $140 beginning March 13, 2015.
You want it all – all of the action – the music, dancing, pool parties, cars, burlesque, bowling, fashion. A full four days of non-stop action. But don't wait too long to buy this ticket as it does sell out. FOR MORE DETAILS CLICK HERE
Li'L ROLLER - New to VLV18 – all children 12 and under can enter for free – no need to purchase or print a ticket.
You are just like the High Roller but in a kid sized portion. FOR MORE DETAILS CLICK HERE
CLASSIC $50
You like being out in Vegas for four days but would like to spend your time outdoors with cars, friends and hanging out with other car clubs in the car show area. The evenings maybe call for a cruise up the strip or hitting the tables in the hotel's casino. FOR MORE DETAILS CLICK HERE
HOT RODDER $30
You like all of the Viva action, but prefer to have it all packed into one day – headliner music, cars, people, fashion and vendors. All day Saturday, non-stop fun. FOR MORE DETAILS CLICK HERE
---
---