IMPORTANT: Please read the Frequently Asked Questions prior to contacting Viva Las Vegas.
---
BOOKINGS, TICKETS, ADMIN, GENERAL INFO
Tom Ingram
Viva Las Vegas
PO Box 5940
Los Alamitos, CA 90721
Phone: (562) 496-4287
Fax: (562) 372-8575
email: robbyn@vivalasvegas.net  or   tom@vivalasvegas.net
SCAN THIS QR CODE TO DOWNLOAD CONTACTS FOR TOM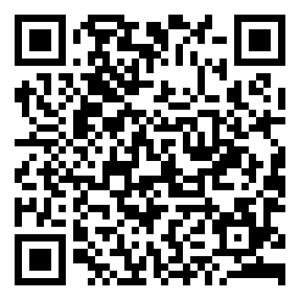 ---
Band Booking Enquiries
Tom Ingram
Viva Las Vegas
PO Box 5940
Los Alamitos, CA 90721
Phone: (562) 496-4287
Fax: (562) 372-8575
or email:tom@vivalasvegas.net
Please include a link to any websites, YouTube accounts, Reverbnation etc. Please do not send any attachments or EPKS.
---
Advertising on the VLV Website or in the program
On the VLV Website:
Email:robbyn@vivalasvegas.net
In the VLV Program:
Email: robbyn@vivalasvegas.net we are currently accepting reservations for program ad space.
To advertise in the VLV program, the rates are as follows:
| | | |
| --- | --- | --- |
| Back Cover | $850 | *Full Page |
| Inside front | $675 | *Portrait |
| Inside back | $575 | |
| Page 3 | $675 | |
| Full page | $450 | |
| 1/2 page | $325 | *Landscape 'Limited Quantity' |
| 1/4 page | N/A | Not available |
NOTE: The above prices are for finished artwork. Extra charges may apply if work is required on the artwork.
Program advertising sales begin the day after VLV for the following year.
---
VLV CAR SHOW
Click here for complete Car Show Information
OR
Tom Ingram
Phone: (562) 496-4287
tom@vivalasvegas.net
---
Sponsorships for Viva Las Vegas are now available
Please view the opportunities by clicking on this link.
Click here for general event information.
*Please do not hesitate to email tom@vivalasvegas.net or call (562) 496-4287 regarding sponsorship questions or suggestions.
---
REQUEST FLYERS
If you would like to receive a packet of flyers to distribute to your friends, store, or venue, please write to us with the quantity requested and your mailing address.
flyers@vivalasvegas.net
---
PRESS/MEDIA PASSES
PHOTOGRAPHY, CAMERAS & PRESS PASSES
We do not stop anyone from taking in cameras. All cameras, still, video & TV are allowed. As long as you are wearing a wristband you will be OK. We do not have a press pass as such because we do not restrict cameras.
Click here to fill out a Press Accreditation Request and email to alisha@vivalasvegas.net for review and consideration.
If you have additional questions, please contact alisha@vivalasvegas.net for press and media inquiries.