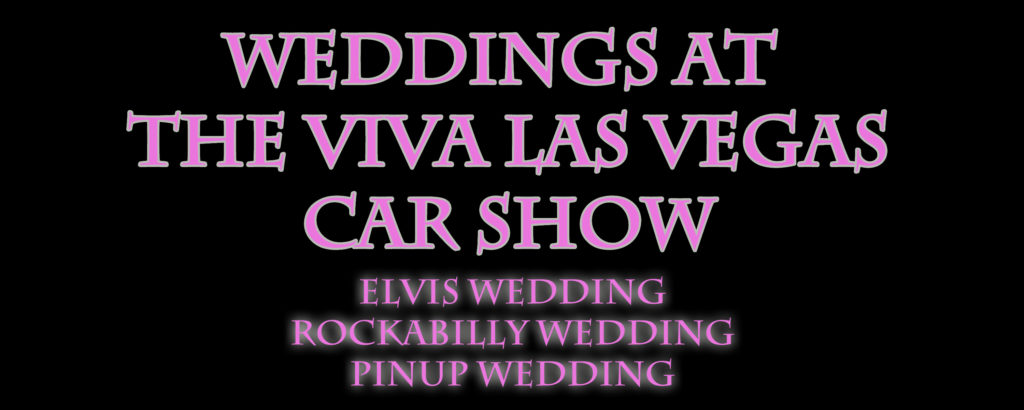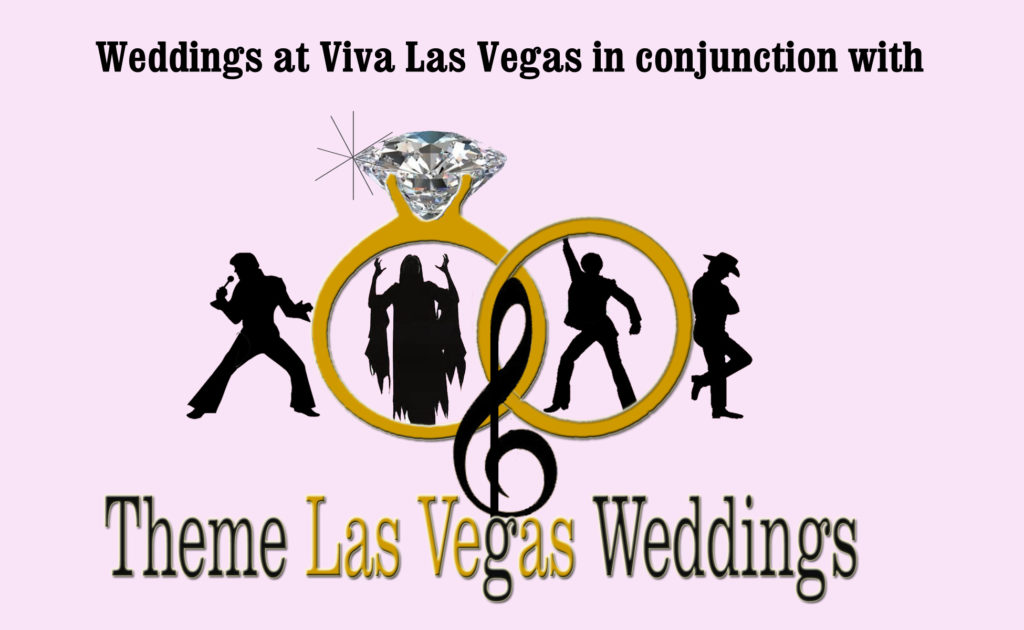 VIVA LAS VEGAS WEDDING PACKAGES

Legal Wedding or Renewal Ceremonies
Packages include music to walk down the aisle, minister to perform the ceremony, a bouquet to use during the ceremony, Rockabilly Vows and a Professional Photographer to take photos during and after the ceremony, and 5 ceremony photos emailed to the couple after the ceremony.
All Brides and Grooms, as well as all guests, must already have wristbands for the Car Show.
All legal weddings will be required to bring their marriage license issued by the State of Nevada. Theme Las Vegas Weddings Ministers will file all paperwork after the wedding with the Clark County Recorder's office to register the marriages as legal. The Minister will be paid $60 in cash on the day of the ceremony by the couple.
* For all legal weddings, the couple is responsible for obtaining a marriage license from the Marriage Bureau. You both need to present a Valid Photo ID to obtain the Marriage License.
Marriage License:Regional Justice Center
201 Clark Ave.
Las Vegas, NV 89155
Phone: 702-671-0600
Website: www.clarkcountynv.gov/clerk/Services/pages/MarriageLicenses.aspx
Non-legal Renewal of Vows and Commitment Ceremonies: 
Non-Legal Ceremonies are performed at a separate chapel at the car show the Saturday of the VLV.  These short, fun, themed ceremonies are a great way to celebrate your Rockabilly Relationship if you're already married or not looking to make it legal. With this service, you will receive a commitment certificate from VLV.
TO BOOK – Please email info@themelasvegasweddings.com . Please include the following: Type of wedding, your name, email address and phone number. Brian will go through the details with you and send you the link to book it. This way we can make your wedding even more special.
---