Attend one of our Meetups if you are looking for friends!
Want to be a part of a photo like the one below? Afraid of going to Viva Las Vegas solo? Looking to meet new friends? Need a dance partner? Single? No matter what you want to do, everyone is welcome at our meetups!
Not only do we have the Sober Meetup and the Singles Meetup returning, but this year, due to popular demand, we've added a LGBTQ Meetup and an Entertainers of Color Meet and Greet!
Also, if you're on Rockabillydating.net or Rockabillynetwork.com, going to the meetups is a great way to meet people you've been chatting with online!
Hosts to be announced. Times and Locations are as follows:
Thursday
Sweet pea's Hooch and Smooch : Bienville 1:00 – 5:00 PM
Sober Meetup : Piano Bar 5:30 – 6:30 PM
LGBTQIA+ Meetup: DeLuxe Club 6:00 – 7:00 PM
Singles Meetup: Piano Bar 7:00 – 8:00 PM
Friday
POC meet: DeLuxe Club 6:00
Join us!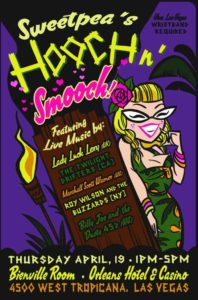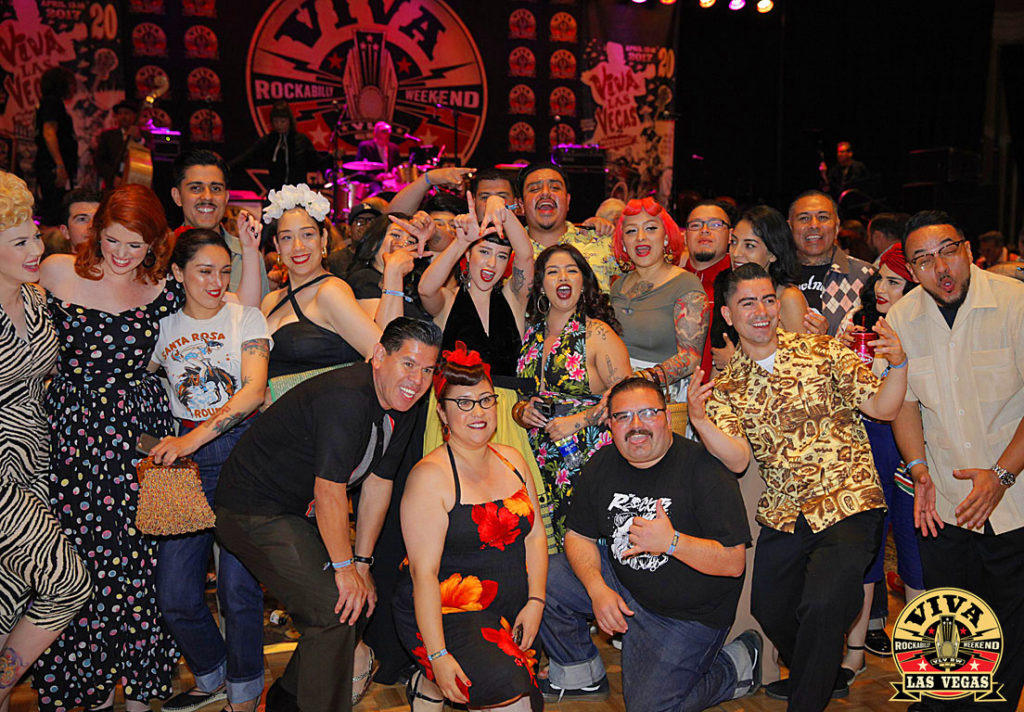 Photo by John Gilhooley