Miss Wolff's Jiving School:
Sophia Wolff teaches RnR Jiving, Stroll, Bop
Presented by the fabulous Sophia Wolff, the Jiving Classes and Jiving Competition are a great chance to learn and show off your fancy footwork. As Ms. Wolff says the Jive is "The sexiest couples' dance from the '50s! One-handed Elvis inspired wiggling with no squares in sight…"
. They are always held in the Ballroom!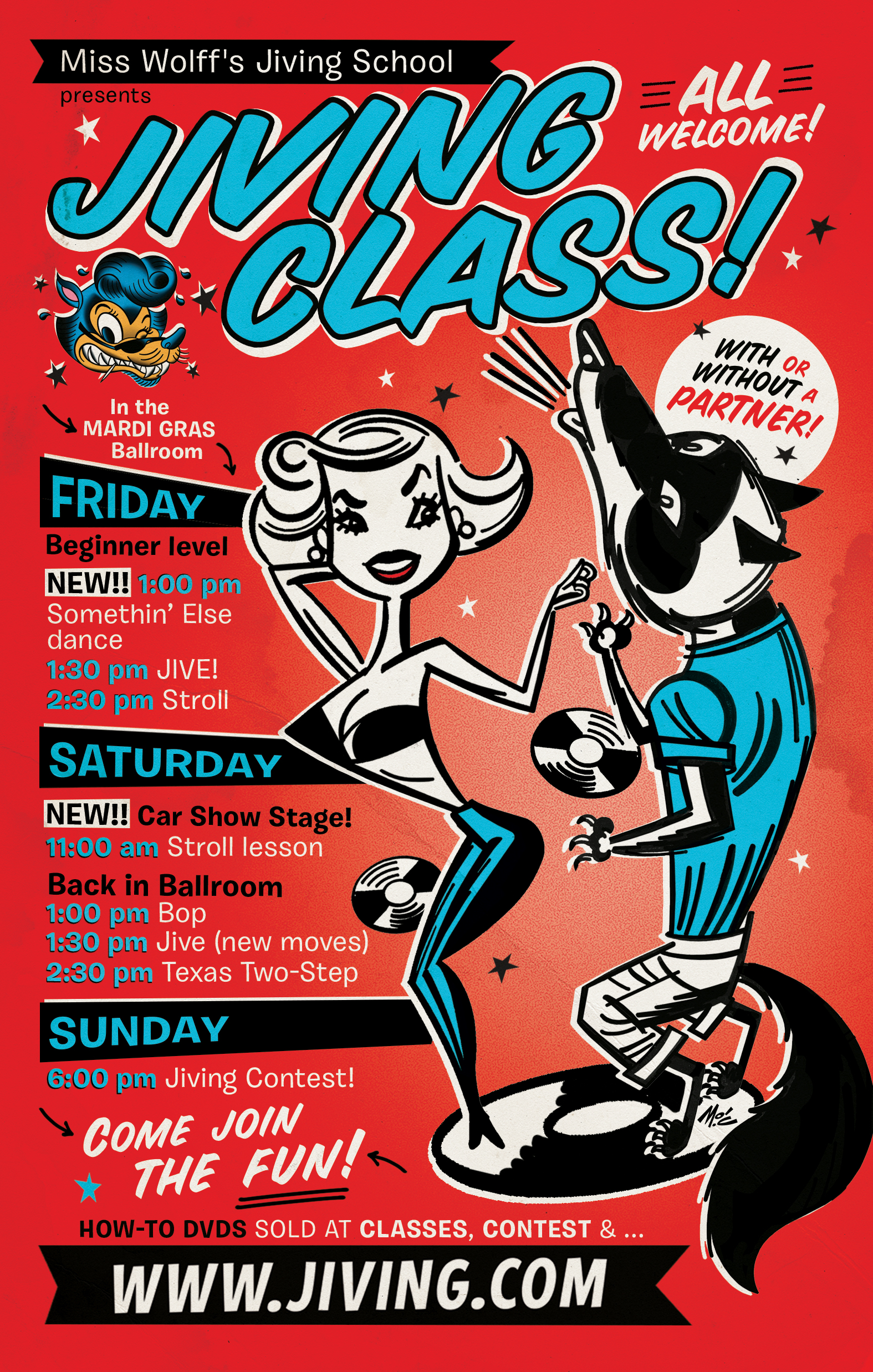 THANK YOU TO OUR AMAZING PRIZE SPONSORS from this past year's event
(Click on company name for a direct link to their website)