The World Famous Burlesque Showcase at VLV 26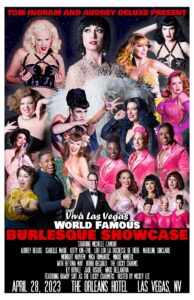 TICKETS FOR THE BURLESQUE SHOWCASE
At the last VLV, many people got the free tickets for the showcase but did not come to the show. This meant that some big burlesque fans missed out. So now we have decided to charge $5  each for the Burlesque Showcase. To make up for that, when you arrive for the Burlesque Showcase with your ticket, you will be given a free gift worth at least $5.
You buy your burlesque Showcase tickets when you buy your Hi Roller tickets and you can only buy the same number as the number of Hi Roller tickets you have. If you did not do that, here is the link to buy them. You may only buy Burlesque Showcase tickets if you have VLV26 Hi Roller tickets in your Tix account.
IMPORTANT – DO NOT BUY BURLESQUE SHOW TICKETS OFF SOMEONE ELSE IF YOU DO NOT HAVE A HI ROLLER WRISTBAND. YOU WILL NOT GET IN. YOU NEED A BURLESQUE TICKET AND A HI ROLLER WRISTBAND TO GET IN.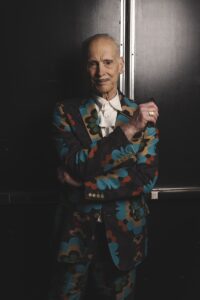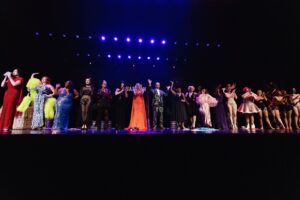 Friday April 28, 2023 in
The Orleans Showroom
Showtimes: 3:30 PM, 6PM, 8:30PM
---
High Roller 4 Day Pass Required
Assigned seating. You choose your seats from the seating available. If you have promotional or cash sale tickets from VLV office, please contact robbyn@vivalasvegas.net to secure your seating voucher.
PLEASE NOTE; 10 minutes after the start of a show, empty seats will be released to people waiting on standby.
For VLV sponsorship of The World Famous Burlesque Showcase opportunities please contact Robbyn at robbyn@vivalasvegas.net or Tom at tom@vivalasvegas.net
Feature burlesque performers, variety acts, MC's, vocalist and burly-Q Bands interested in performance opportunities in The World Famous Burlesque Showcase please contact  Robbyn at robbyn@vivalasvegas.net.