With past Miss Viva Las Vegas winners like burlesque favorites  Inga Ingenue,  Jeez Loueez, and most recently, Missy Lisa, the VLV burlesque competition has become one of the most respected and the title one of the most coveted in the burly q world.   If you think you have the appeal of Bettie Page and the hot moves of Tempest Storm, then apply to compete!  Maybe you have what it takes to become Miss Viva Las Vegas and be part of VLV history forever.
CONTESTANTS FOR VLV17
Dancers who wish to compete in the Burlesque Contest, please submit your entry here.
Miss Viva Las Vegas is a competition in which top burlesque dancers compete for the title "Miss Viva Las Vegas. " The best dancer is one that represents the spirit of Viva Las Vegas, and the sexy and glamorous art of the striptease. Regarded as one of the top burlesque titles in the world today, Miss Viva Las Vegas is an edge-of-your-seat burlesque competition held in the flashiest city in America!
Here is the schedule for submissions and announcements
Oct 1st

Open for submissions

Dec 20th

Submissions Close

Jan 4th

Judges 4 choices announced plus contestants choice announced

Jan 5th

Public voting starts

Jan 31st

Public voting closes

Feb 3rd

Finalists announced
BURLESQUE COMPETITION SPONSORS: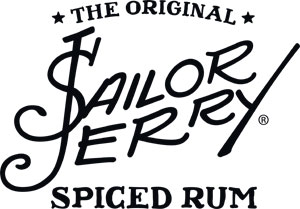 ---
RULES
Finalists get a free wristband for VLV but need to arrange their own flights & hotel.
Cash alternatives for prizes are not available.
The organizers reserve the right to request the performer changes the music to suit the event.
Running order to be determined in advance by a random drawing.
Each submission must include a link to a YouTube video showing only the contestant performing. It can be any length but only needs to be about 30 seconds.
When judging begins all submissions WITHOUT video will be deleted.
Videos are required to show contestants experience at burlesque.
No fire or pyrotechnics acts at all.
The organizers reserve the right to delete an entry if they consider vote cheating has taken place or the contestant is not suitable for the event.
No substances allowed in acts. Meaning no liquids, glitters, powders, confetti, etc. If you are unsure, contact us to avoid elimination.
No male contestants/performers allowed.
Official contestants will be asked not to perform in Las Vegas 1 week before or after The Miss VLV Burlesque Competition without the permission of organizers. Failure will result in elimination.